Local and international experts voice grave concerns about Israel's energy policies. Their arguments address two key topics – the local dangers of Israel's petrochemical infrastructures and the critical implications of global warming to Israel, where temperatures might soar up to 50 degrees °C four months a year. 
DANGERS OF PETROCHEMICAL FACILITIES NEAR POPULATED AREAS
Mr. Nir Zarchi and Prof. Shaul Horev: Nearshore platforms threaten Israel's national security
Excerpts from their report on the (then impending) Leviathan rig include:
"An attack on the nearshore platform will endanger Israel's national security, dumping hazardous materials into the sea and shutting down Israel's desalination plants. The electric system will also be jeopardized since the power stations require seawater to operate."
"An attack to a nearshore platform will pose serious concerns to human life, particularly if an FSO condensate-containing tanker is placed alongside the processing platform, as appearing in the (Tamah 37H) plan."
Full report (in Hebrew).
Dr. Israel Barzilai: Expolosion at the DVS receiving plant could envelop
all of nearby Dor and parts of Kibbutz Nachsholim
Excerpts from report on the (then impending) Leviathan rig by Dr. Israel Barzilai, former Head of the Ministry of Environment's Hazardous substances Department: 
"In England, the standards for condensate piping apply the utmost precaution, requiring a distance of 180 meters (196 yards) between condensate and gas pipelines. The [Leviathan Project] plan calls for a scandalous distance of only 1.40 meters (1.53 yards) between the pipes for condensate, gas, an old gas pipe, and a future (additional) gas line."
"A gas explosion at the DVS receiving plant planned for Dor Beach will create a fiery fuel cloud of 547 to 1531 yards [equivalent to the length of 4 to nearly 13 football fields] that could envelop all of nearby Dor neighborhood and parts of Kibbutz Nachsholim."
"One can conclude that a rupture to the natural gas pipeline, which can cause devastating and entirely unacceptable damages to body and property, may also cause the condensate pipeline to rupture, severely polluting soil and groundwater sources." Full Report (in Hebrew).
Letter by 250 scientists: Initiative to turn Israel into crude oil carrier
from the Persian Gulf to Europe presents huge danger
Letter to Israel's government signed by nearly 250 local and international scientists regarding the petroleum initiative to connect the Persian Gulf, Eilat, and Ashkelon:
"This deal exposes the entire Gulf of Eilat / Aqaba, the Sinai coast and coral reefs, as well as the Mediterranean coast and the landmasses in between, to huge danger; be it from leaks, accidents or intentional sabotage, events which are just a matter of time in this volatile part of the world…One "minor" accident or sabotage on one tanker would be enough to cause a major ecological disaster, in the Mediterranean and especially in the Red Sea." [Full letter.]
Prof. Einat Aharonov: spill from nearshore tanker would be a game-over scenario
"The pipes connecting the Tamar and Leviathan wells to their processing platforms are among the longest in the world and apply a problematic technology known as tie-back. Generally used for only highly specific cases, tie-back piping presents both engineering and environmental challenges. It requires an anti-freeze agent that causes pipe blockages and considerably increases air and sea pollution during gas processing and in case of a spill."
"Many people don't know that according to the Tamah [gas plan], the Leviathan can also feature a nearby floating tanker, permitted to contain 600,000 barrels of condensate. A spill, in this case, would be a game-over scenario." Full Report (In Hebrew).
Prof. Rick Steiner: there is no effective solution for offshore condensate or natural gas spills 
Formerly a marine conservation professor with the University of Alaska, Rick Steiner is the founder and CEO of Oasis Earth, an NGO working with governments, industry, and civil society to speed the transition to an environmentally sustainable society. 
Prof. Steiner played a leading role in the emergency response to the 1989 Exon Valdez Oil Spill and the billion-dollar legal settlement that later protected much of the damaged coastline. His work has taken him to Russia, the Middle East, China, the Americas, and other sites worldwide.
Excerpts from Steiner's 2018 report on the (then impending) Leviathan rig include: 
The [Leviathan project] documents fail to account for the many ways in which a complex system such as a deep-water gas project can fail, causing a low probability/high consequence event such as a major gas/condensate well blowout or pipeline release. In the post Deepwater Horizon understanding of deep-water drilling risks, this is unacceptable." 
"A considerable amount of systems-critical information is simply redacted from the documents. This is highly unusual, and for a project with such potential consequence and public interest, is unacceptable."
"The Leviathan documents overstate the capability to respond to (contain/recover) an offshore condensate release. It is generally accepted in the international spill response community that there exists no containment/recovery methodology that would be effective for offshore condensate (or natural gas) releases." Full report.
Yossi Bar, hydrogeologist: Even a small-scale condensate spill
can pollute millions of meter-cubes of water
Excerpts from Bar's report on (then impending) Leviathan rig: 
"The [Leviathan rig] pipelines will pass through critical hydrological and environmental hotspots, and above and near springs, riverbeds, well pumps, desalination plants, and nature reserves of worldwide caliber. 
"The annual fresh-water accumulation in the Southern Carmel Region is estimated at 50 million cubic meters. Even a small-scale condensate spill of a few meters-cubed [1mc = 264 gallons] can pollute millions of cubic meters of water… forcing the shutdown of the water system and causing significant damage to the soil, desalination plants, nature reserves, fish farms, and farmlands." 
"Extensive experience abroad has demonstrated the significant difficulties of locating pipe leaks, fixing them promptly, and effectively cleaning their damages. In America, for instance, reports cite an average of 40 leaks annually, from 2010 – 2017."
 Full Report(In Hebrew).
Dr. Michael Graber: Gas rigs could increase pollution hotspots
Excerpts from report on (then impending) Leviathan rig by Dr. Michael Graber, Former Director of Air Quality Division, Ministry of the Environment: 
"In the event of a malfunction and even during routine operation, Dor Beach, Ramot Menashe, and Mount Carmel might become an air pollution-affected area, as defined in Section 11A of the Clean Air Law."
[The Leviathan platform] "will result in deviation from normal daily benzene environmental values…Benzene is on the list of substances that cause cancer in humans. The application for the emission permit does not present reliable and up-to-date information on the benzene contents."
 "The Leviathan platform is expected to emit large amounts of VOCs into the air, which cause the formation of high concentrations of ozone, known to harm the environment and human health. NBL's emissions application lacks any information about ozone concentrations."
Full Report (in Hebrew).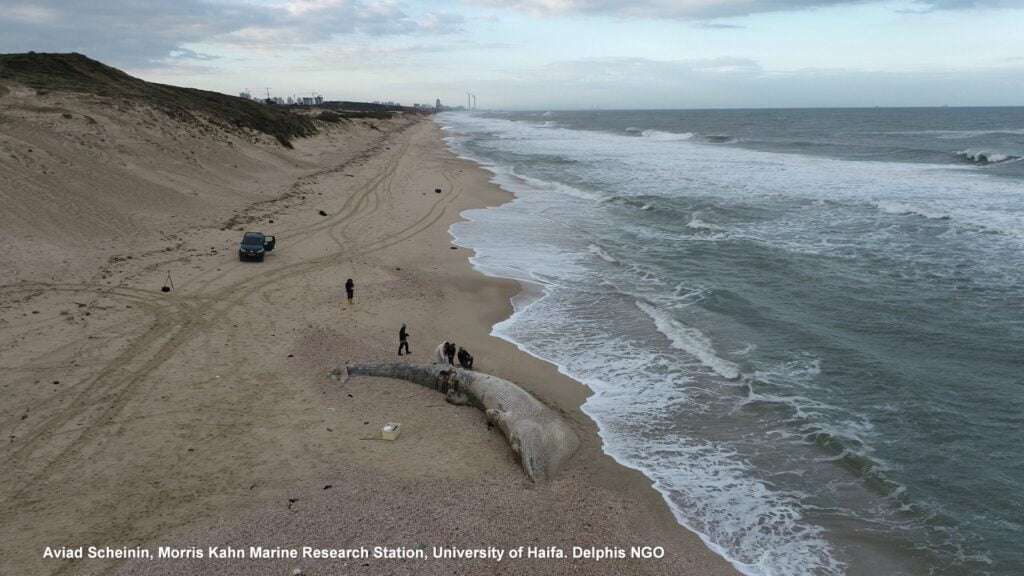 ISRAEL AS A GLOBAL WARMING HOTSPOT
Dr. Shira Efron: Climate changes in the Middle East will directly affect Israel's national security
State Comptroller: The failure to lower emissions has lost Israel's economy a potential 67 billion dollars
MK & environmental lawyer, Prof. Alon Tal:
It's time to put the job of reducing emissions into the prime minister's hands
Prof. Adi Wolfson: The transition from coal to gas will increase Israel's greenhouse emissions
Letter by 100 scientists: Current gas policies anchor Israel to past technologies
Letter to former Energy Minister Yuval Steinitz signed by 100 scientists, including Nobel Prize winners Yisrael Aumann and Dan Shectman, and Israel Prize winners Dan Yakir and Gideon Dagan. 
"The government's decision to build a new network of private natural gas-fired power plants is inconsistent with the economic trends in the energy market … and does not match Israel's international commitments on climate change and sustainable development. This decision anchors [Israel] to past technologies for decades … at the expense of creating a cleaner, cheaper, and more distributed energy sector. Gas also produces a more vulnerable energy sector in the face of security risks." 
Full letter (in Hebrew)
Take Acti
n
Please help transition Israel to life-saving clean energy
Take Acti
n
Please help transition Israel to life-saving clean energy
Time of Israel, March 11, 2021
Jerusalem Post, August 19, 2020
Times of Israel, March 21, 2021
Times of Israel, October 22, 2019
Times of Israel, September 9, 2020
I24 News, October 26, 2021
The need for deeds: A call for proactivism in Israel's climate policy (Adi Wolfson, Ofira Ayalon, and Yoni Sappir) in Climate Change and Sustainable Development (Susanne Luther), 19.12.2021
Israel Ministry of Environment 2021 report: Air pollution costs 31 billion shekels annually
The implications of climate change for military intelligence. INSS, November 2021
Israel OECD Economic Surveys, September 2020
Emissions from gas processing platforms to the atmosphere – case studies versus benchmarks, Environmental Impact Science Review, January 2020 (David Broday, Uri Dayan, Einat Aharonov, Dror Laufer, Mike Adel.)
Environmental Risks of Condensate Releases – Leviathan Offshore Gas Project, Israel, Rick Steiner, oil and gas spill expert
State Comptroller 2021 report regarding Israel's preparation for the climate crisis
Investigation by RPS engineering firm of Leviathan rig breakdown posing mortal danger. Report, June 2020
Scientists' letter to Israel's government regarding the petroleum initiative to connect the Persian Gulf, Eilat, and Ashkelon
Tamar and Leviathan Rigs, Scientific and Technological Issues. Presentation, December 2018 (In Hebrew), Prof. Einat Aharonov, Hebrew University
Expert Report (In Hebrew), Michael Graber, Ministry of Environment, former director of Air Quality Division
Plans for Leviathan gas rig pipelines. Expert Report (In Hebrew). Dr. Israel Barzilai, Former Head of the Ministry of Environment's Hazardous Substances Department
Yosi Bar, Hydrogeologist, expert report (

In Hebrew)

Evaluation of Leviathan Rig Security Dangers (In Hebrew). Nir Zarchi, Haifa Maritime Research Center and Prof. Shaul Horev, Former Navy Chief and Head of Israel's Atomic Energy Committee