IHG works tirelessly to transition Israel to green energies and optimize enforcement against petrochemical polluters.
To this end:
We correspond consistently with government and other regulatory bodies
Harness parliament members
Prepare expert position papers
File court petitions
Raise public awareness and support
Organize conferences and demonstrations
Collaborate with other green and social activism platforms nationwide
Correspondence with government and regulatory authorities
Our legal and scientific teams persistently correspond with the ministries of environment and energy to ensure the transparency of information, use of best available technologies, and effective monitoring of polluting emissions.
Our teams:
Provide statements and reports from local and international experts
Evaluate permit applications and prepare freedom of information requests
File court petitions
Participate in Israel's parliament committees 
In fact, our legal and scientific teams are doing the work that the ministries of environment, health, and other regulatory authorities should be doing for the public.
Raising Public Awareness and Support
IHG works extensively to mobilize the public support central to ensuring a safe and just energy sector for today and future generations.  
We continuously engage in media outreach. Initial attempts proved challenging (partially since certain gas industry stakeholders also own major media platforms). However, the media is now highly receptive to our positions, and we receive crucial coverage by leading TV, newspapers and radio channels. 
Events, Advocacy Evenings, and Demonstrations
Informational evenings
Demonstrations, including Israel's largest-ever environmental protest at Tel Aviv's iconic Rabin square and a Guinness world-record surfer's circle 
Protest events outside the homes of relevant decision-makers
Media interviews 
Lobbying & Professional Conferences
IHG works with relevant municipalities, regional councils, and political parties. We also organize professional conferences featuring local and international experts to demonstrate the dangers of Israel's current energy policies and optimal solutions. These events are systematically changing the viewpoints of Israel's municipal and government employees, academia and public.  
Collaborations with other Green & Social Platforms Nationwide
IHG regularly collaborates with other Israeli green and social activist organizations and recently helped establish the "Clean Energy Forum," uniting these groups. We believe this partnership will prove vital to creating a better present and future Israel.
We undertake extensive fundraising activities, doing everything we can to tackle issues that, sadly, our authorities have not. 
Your support will allow us to continue to hire experts, file petitions, and refute claims by fossil fuel and other companies, some of whom will not hesitate to poison us for profit.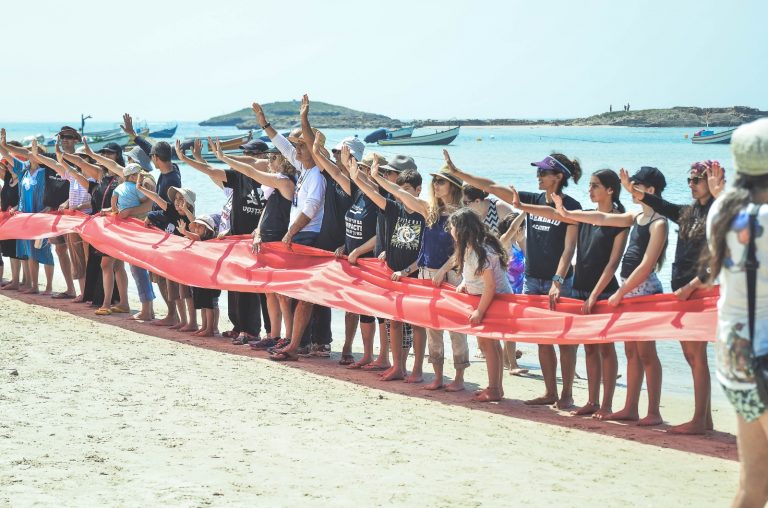 Take Acti
n
Please help transition Israel to life-saving clean energy
Times of Israel, October 29, 2021
Times of Israel, August 10, 2018